Hands-on Review of the World's First 3D Consumer Camcorder: The Panasonic HDC-SDT750
3D video recording has found its way into the consumer camcorder market with the arrival of the Panasonic HDC-SDT750. Overall, the camcorder isn\'t much different than the HDC-TM700, except that it ships with an attachable 3D conversion lens, has an updated OIS, and features improved noise reduction—all for just $1399 (including the 3D conversion lens).
Related
Product Tour
---
The lens and sensor specs listed below include those for the HDC-SDT750 camcorder both without the 3D conversion lens and with the 3D conversion lens (VW-CLT1) attached. When connected, the conversion lens changes the aperture to f/3.2 and the focal length to 2.5mm (a 35mm equivalent of 58mm). Without the conversion lens, the SDT750 has the same lens specifications as Panasonic's previous flagship models, the HDC-TM700 and the HDC-HS700 (it also has the same three-chip CMOS sensor array and pixel count).
The 3D conversion lens cannot *be attached to the HDC-TM700, HDC-HS700, or any previous models from Panasonic. The HDC-SDT750 has a special design that allows the conversion lens to latch onto the front of the camcorder. (You do *not simply screw it into the 46mm filter threads.) There are also some software issues that make attaching the 3D conversion lens to older models impossible. The ideal focal range for capturing 3D footage is 1.2m - 4m, but you can record anything from 1.2m to infinity (the far away subjects just may not appear in 3D).
---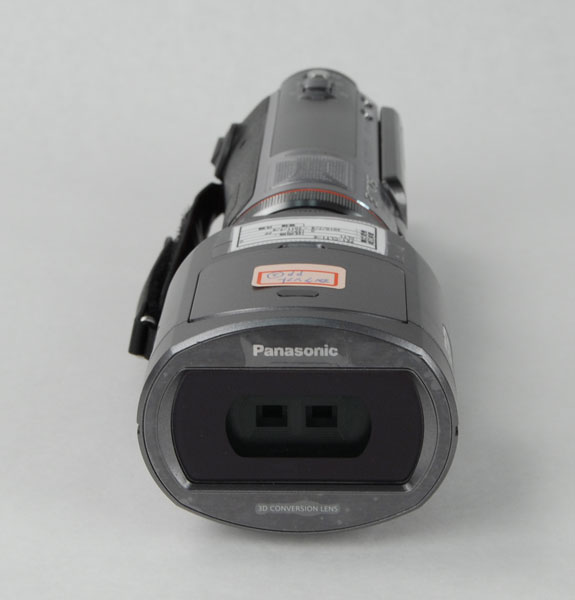 *
The conversion lens makes the HDC-SDT750 longer
and heavier than most consumer camcorders.*
---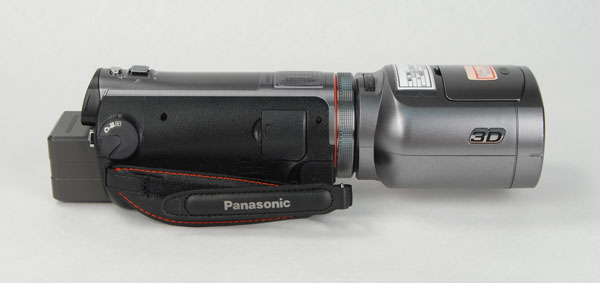 *The camcorder looks a bit strange with the conversion lens
attached, but it still has good balance when you hold it.

*
---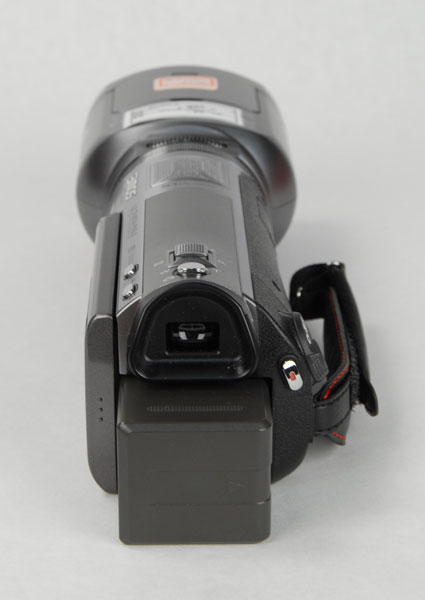 HDC-SDT750 from the back
---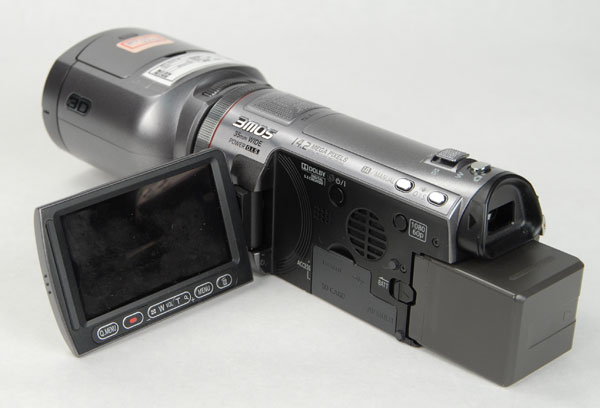 The 3-inch LCD is identical to the screen on the Panasonic HDC-TM700 and HDC-HS700.
---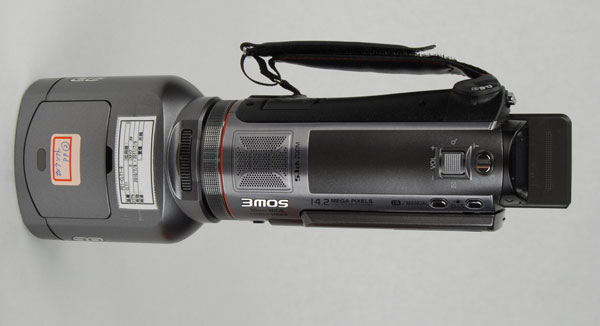 *The 3D conversion lens has a few controls on its top (underneath the flip-out panel).
The large black dial is used to screw the 3D conversion lens onto the camcorder.*
---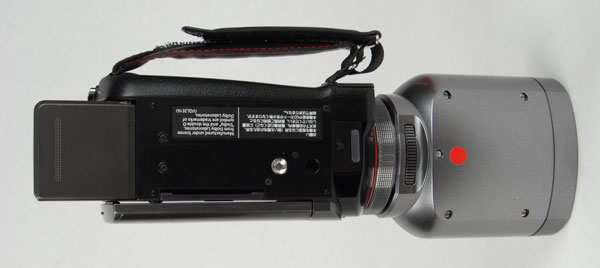 HDC-SDT750 from the bottom